Officers
President: Karen Johnson
Karen graduated from Pittsburg State University as a Family Nurse Practitioner in 2005 and from the University of Kansas with a PhD in Nursing in 2015.  She is board certified as an FNP from the AANP and as a Nurse Educator from the National League for Nursing. She is an assistant professor at PSU and works as an FNP for Girard Medical Center rural health clinics. 
Vice President: Amanda Swink  
Amanda graduated from Pittsburg State University in 2010 with an MSN as a Family Nurse Practitioner.  She continued education at Pittsburg State University receiving a DNP degree in 2016.  Currently she works at the Barton County Memorial Hospital and clinic in Lamar, MO providing cares in the family practice clinic.  In August she will begin providing hospitalist services in addition to her clinic schedule.
Amanda is certified at a FNP by the AANP.  She currently functions as a preceptor multiple for FNP students. She has a passion for rural areas, pediatrics and psychiatric care.  She lives in Sheldon, MO with her 4 children and is an active member of that community.  In her free she enjoys sporting events (many of which are her children's), music, reading, and spending time with her friends and family.
Treasurer: Ben Cochran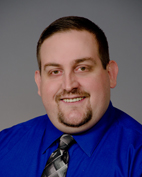 Benjamin Cochran is an AANP board certified nurse practitioner working in Family Practice and Express Care at Labette Health in Parsons, KS as well as working PRN in the ER at Wilson County Hospital in Neodesha, KS.  He is also a Death Investigator for Labette County. He received his BSN from Wichita State University in Wichita in 2009.  He received his MSN from Pittsburg State University in Pittsburg in 2013 and was part of the first cohort of DNP students at Pittsburg State and graduated with his DNP in 2016.  
Along with a busy practice, he serves as Treasurer of 4 State APN as well as Secretary of the Kansas Advanced Practice Nurses Association (KAPN) and precepts APN students from across the country.  He and his wife also serve as Coordinators for the Labette County Chapter of the Marine Corps Reserve Toys for Tots program.
Secretary: Melissa Johnston - Johnston is board certified by the American Academy of Nurse Practitioners and is currently secretary for 4 State APN, a group of nurse practitioners in Missouri, Kansas, Oklahoma and Arkansas who meet to discuss the latest issues affecting advanced practice nurses.